Pinecrest is still operating under strict COVID protocols. School has been in session five days per week in-person since August 2020, and the school has seen only two cases of COVID-19 with no transmission from the infected student.
PINECREST SCHOOL'S COMMITMENT TO SAFETY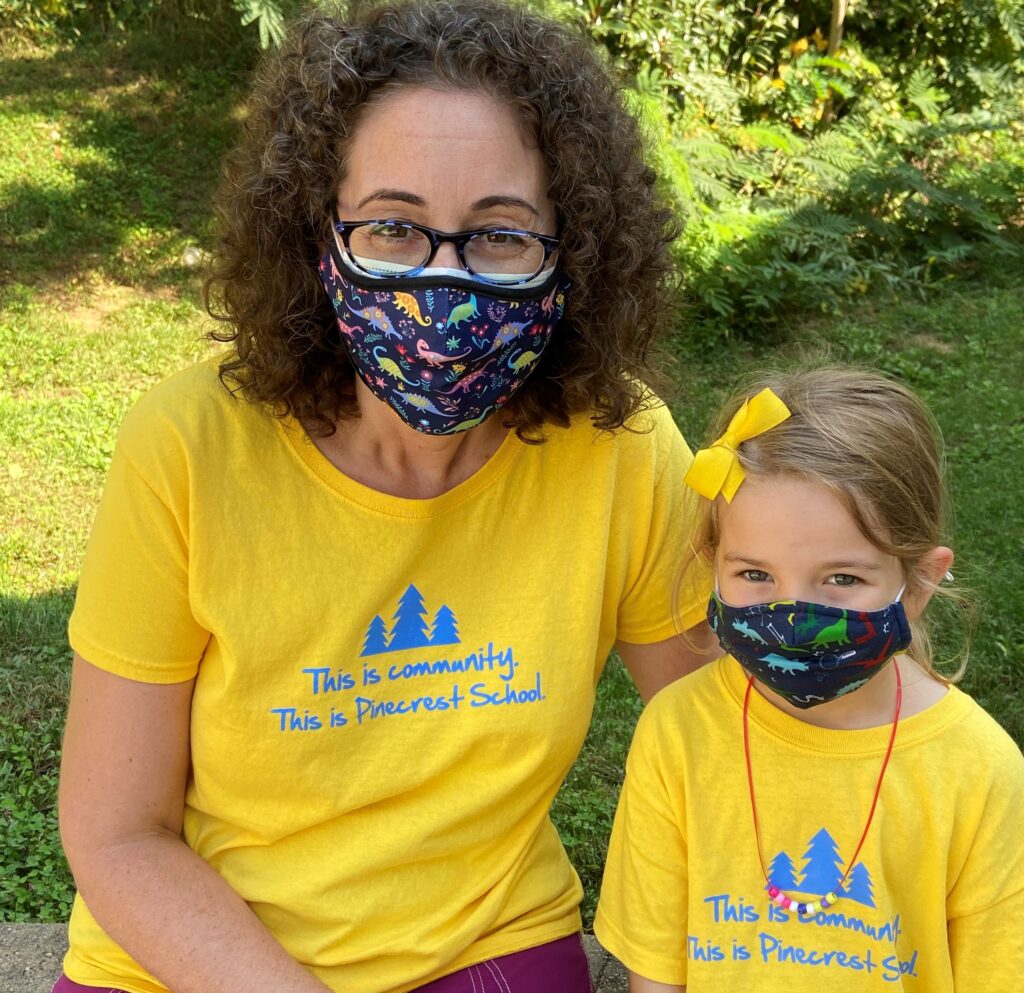 COVID Protocols
Prior to the 2020-21 school year, Pinecrest wrote its first version of COVID-19 protocols for in-person learning using guidance from local health authorities and the CDC. Today, the school is using its 13th version of these protocols, with each revision reflecting the ever-changing nature of this worldwide pandemic.
 Community 

Commitment
Pinecrest families and staff have committed to the safety of the overall school community through daily reflections on symptoms and potential exposures as well as making smart choices outside of school to minimize risk to our students, teachers, and staff. The Pinecrest community is working together to ensure that all students who walk through the doors of our school feel healthy and ready to tackle learning together safely.
Masks are Required
From dinosaur masks to unicorn masks and every design in between, all preschool through 6th grade students and all staff wear fitted masks that cover their nose and mouth unless they are eating or drinking.
GAKS
Students know and practice "GAKS" meaning "Get Away, Keep Safe" when interacting with each other. This is a school-wide code word that we brainstormed together last year to help us remember to stay safe. 
Vaccination Matters
We operate under a shared commitment to safety for our community and students. Pinecrest has required full vaccination of staff since Spring 2021.  And as new guidelines have been released, staff are also required to receive the booster shot. We look forward to the day when 100% of our students will also be fully vaccinated against COVID-19.
 Pinecrest Pods
Pinecrest School is operating on a pod system to minimize the risk of exposure across classrooms. The pod system is observed across all areas of the school: recess, after-care, and any sort of class-to-class activities.
Until the majority of our students are fully vaccinated against COVID-19 like all of our staff, the school intends at this time to keep following COVID-19 protocols.