Lower Building Dedication
The lower building at Pinecrest School that houses the preschool, lower elementary grades, and administrative offices has been dedicated in honor of Nicole McDermott's 18 years of leadership and dedication as Head of School (2005 – 2023).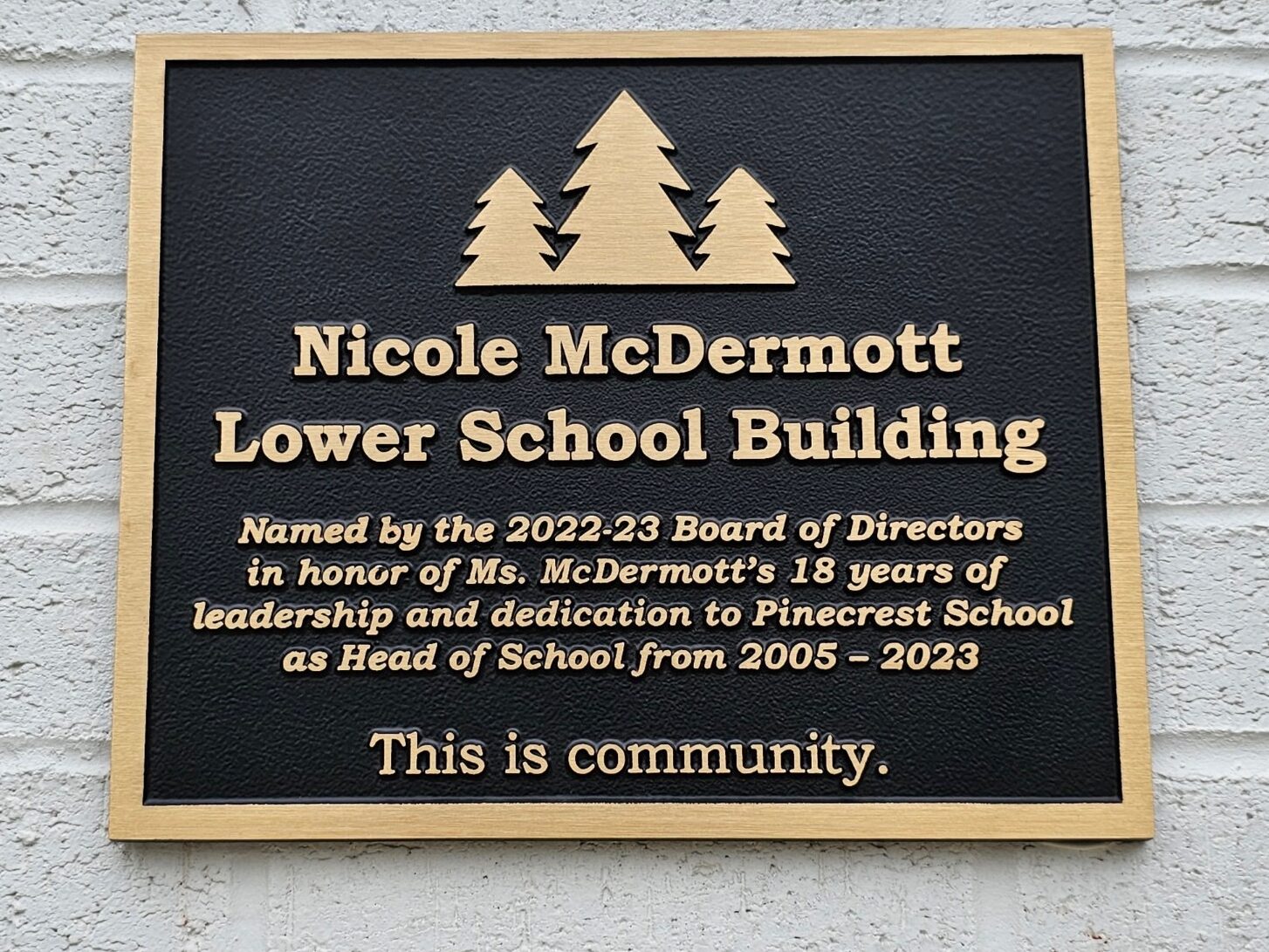 On June 3rd, the Board of Directors announced the dedication because of Ms. McDermott's visionary leadership and her values as a committed educator and an exceptional person. Ms. McDermott has led Pinecrest through an era of success and achievement that has advanced our school's educational program and strengthened our community. During her tenure, among countless other successes, Pinecrest opened our lower school building in 2017 and successfully navigated a global pandemic, offering in-person education for our students and families dating back to August 2020. In addition, Ms. McDermott was instrumental in getting Pinecrest accredited for the first time in 2008, ensuring that the school was successful in subsequent re-accreditations, overseeing the creation of our award-winning summer camp in 2007, expanding the school to sixth grade in 2009, introducing after-care for preschoolers and before-care for all students, and bringing mindfulness to Pinecrest in 2014.  She has also further benefitted Pinecrest by recruiting and retaining an extraordinary faculty and other school leaders. Ms. McDermott also embodies the values and culture that are at the heart of Pinecrest.  
The dedication plaque is displayed by the front entrance of the Nicole McDermott Lower School Building with the name designation and Pinecrest's proud slogan "This is community."
The plaque was unveiled on August 10th, among a small group of individuals who worked closely with Ms. McDermott across her 18 years.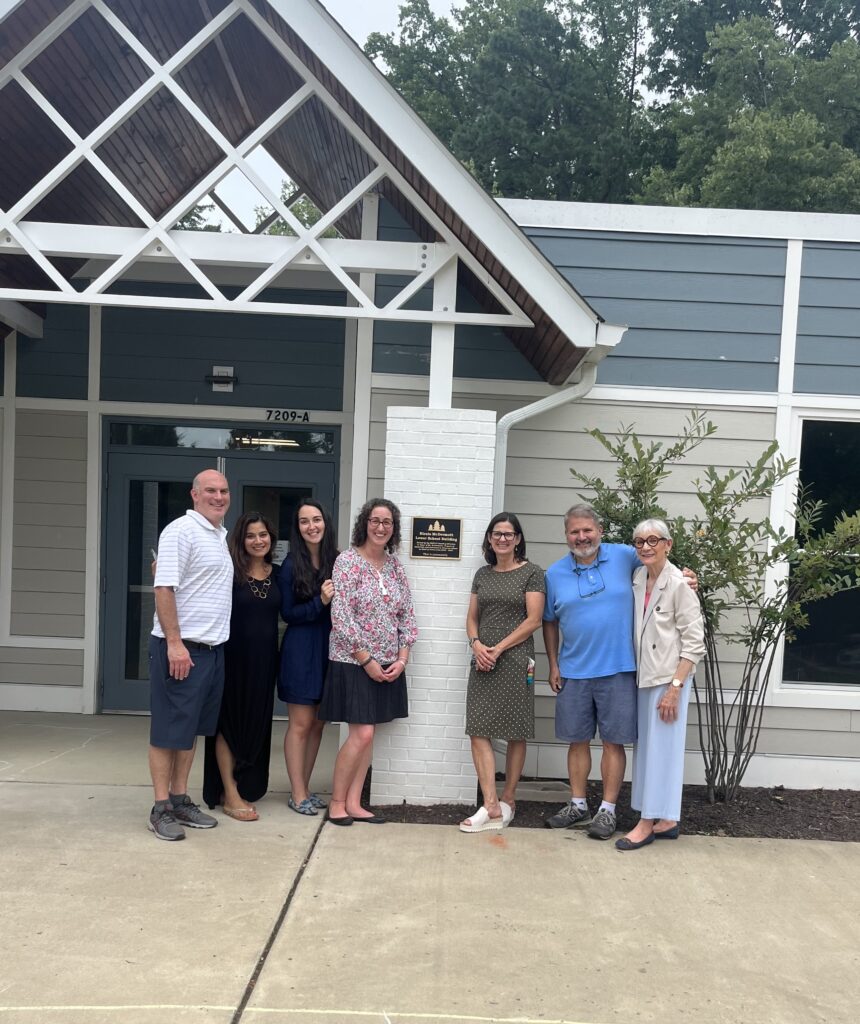 Ms. McDermott's intangible contributions to our community, which have touched and impacted so many lives, will be part of her lasting legacy, and we are proud to have this tangible, permanent recognition of Nicole McDermott at Pinecrest.