"This IS community – and I'm very proud to lead it." -Head of School Nicole McDermott
It is my pleasure to welcome you to Pinecrest School, a progressive private school and preschool in Northern Virginia.
On the night of our 2018 K-6 spring concert and sixth grade graduation, I reflected afterwards about my favorite moments of the night:
beautiful and fun songs and many heartfelt words
the grandparent who sought me out at the end to give me a $25 donation check
the parent who had appetizers sent over to the teachers and me at Silverado afterwards
the Class of 2015 graduate (a sibling of a current student) who appeared immediately when the event ended asking what he could do to help clean up
the sixth grade graduate who said in his speech, "The environment here has taught me to expect well of myself, and if I do that, I can do great things."
This IS Community – and I'm very proud to lead it.
I've been Pinecrest's Head of School since June 2005, and our school has grown and changed a lot during this time.  Most notably and recently is the addition of our new lower school building that opened in December 2017, but other significant milestones include gaining accreditation (and subsequent re-accreditation), launching a summer camp, introducing mindfulness to all students and teachers, receiving local awards and accolades and much more.  As we move into Pinecrest's next phase, we look forward to continuing to support our mission of including opportunities for creativity, problem-solving and critical thinking in all that we do.  One example of this is our enrichment classes: STEAM, PE, coding and music.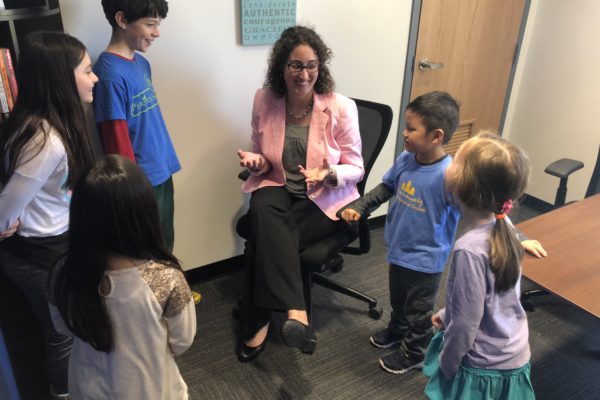 Pinecrest School offers high quality education for preschoolers beginning at age 3 through sixth graders.  We offer before-care beginning at 7:30 a.m. and after-care until 6 p.m.  Our summer camp program, Pinecrest Pavilion, is award-winning and offers creative, theme-based morning, afternoon or full-day classes for children ages 4-12.  Before-care and after-care are offered at camp, too.
We provide our students with challenging, hands-on learning opportunities and the freedom of movement in small classes on a consistent basis.  We view each child as an individual, and we strive, every day, to ensure our students are learning, are safe and are happy at Pinecrest School.
This IS Community – and I'm very proud to lead it.
Our teachers are expert and dedicated, caring and talented.  Support staff members complement our team with their skills, kindness and flexibility.  Our students are bright, engaged, confident and conscious of the world around them. They are emerging leaders, and they are life-long learners already.  Our parents are partners with us as we work with each child to grow academically, socially and emotionally in our nurturing and challenging environment. Our parents are dedicated: they chaperone field trips, they volunteer and donate regularly to support Pinecrest and they are active participants in their child's school experience.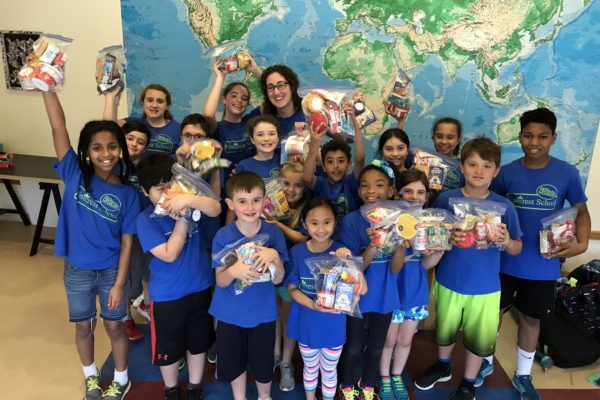 I encourage you to spend time on this website, visit our
Facebook
and
Instagram
pages (particularly our Scenes from our Classroom album on Facebook) and
contact us
for a tour to learn more about how Pinecrest can partner with you to give your child a truly special educational experience.
Our students and campers truly love coming to Pinecrest every day – and they are thriving.  This could be your child too! The investment is worth making, and we hope to hear from you soon.