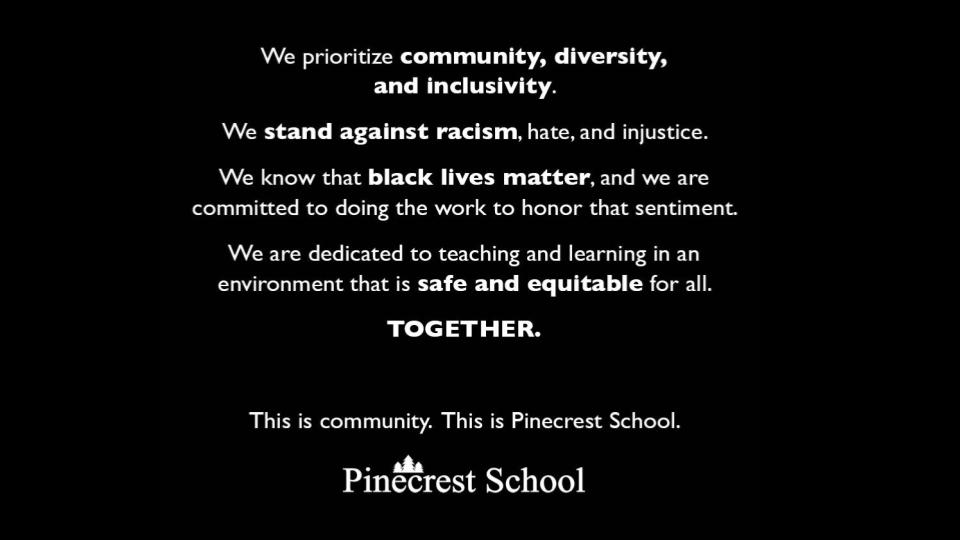 Pinecrest School is committed to creating and supporting an inclusive and equitable community that values the diverse identities of students, faculty, staff, and families. The school strives to reinforce basic values such as honesty, integrity, respect for others, and an appreciation for diversity. Pinecrest prioritizes community, diversity, inclusivity, and cultural competence.
The school
stands against racism, hate, and injustice, and is committed to doing the work to honor these sentiments
. Pinecrest
is dedicated to teaching and learning in an environment that is safe and equitable for all. 
Current School Year: 50% of Pinecrest's students identify as BIPOC (Black, Indigenous, People of Color) while 45% of faculty and staff identify as BIPOC. 
Pinecrest School admits students of any sex, race, color, religion, sexual orientation, national and ethnic origin to all the rights, privileges, programs and activities generally accorded or made available to students in the school.